MARNI MENS S/S 2012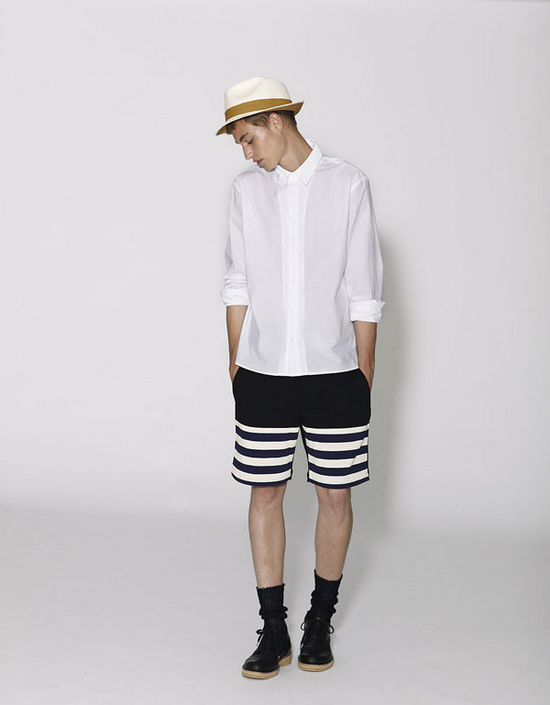 The color scheme is perfect and I love Castiglioni's take on Summer. Yes, believe it or not, you actually
can
still wear knitted sweaters and coats throughout summer. It just has to be done correctly on right day and in the right temperature of course. Using the same material for the socks and the sweater was a nice touch, too.
DRIES VAN NOTEN MENS S/S 2012
Something about Dries Van Noten's eerie vibe throughout shows makes his clothes 10x more cooler than what they actually are. I must say, the outerwear is perfect, though. Nothing is better than leather detail, like the leather trimmed edges of the coats, and that jacket with collars turned up paired with burnt orange trousers? Nicely done, Noten. Oh, and the first two shoes aren't bad either.
YVES SAINT LAURENT MENS S/S 2012
The tailoring and shape here is impeccable! The jacket in the first look is beyond amazing. I see it as a modern riding jacket; it's cropped, it's fitted, and the lapels have some curvature to them. Lapels of any jacket or blazer can easily alter the entire dynamic of an outfit.
I also enjoyed the all white look. One thing I noticed from this season was that designers really tried unconventonal cuts and shapes in efforts of creating some new trend that will eventually catch on. The baggy pants, THE SKIRTS--which will catch on no time soon (keep trying Tisci)-- and more loose fitting clothing. It makes sense, for the past four years everything has been so pinpoint tailored.
BALENCIAGA MENS S/S 2012
Balenciaga always executes the "futuristic minimalist" aesthetic without being too simple and boring. I thought not having an actual show was so clever. This way the details are much more visible.
LOUIS VUITTON MENS S/S 2012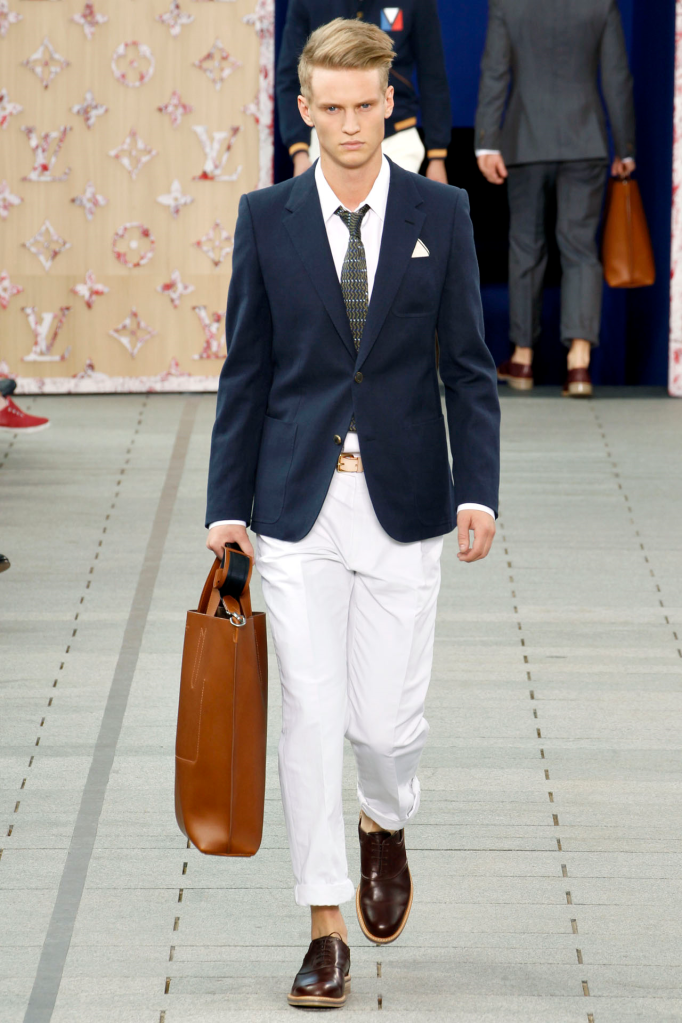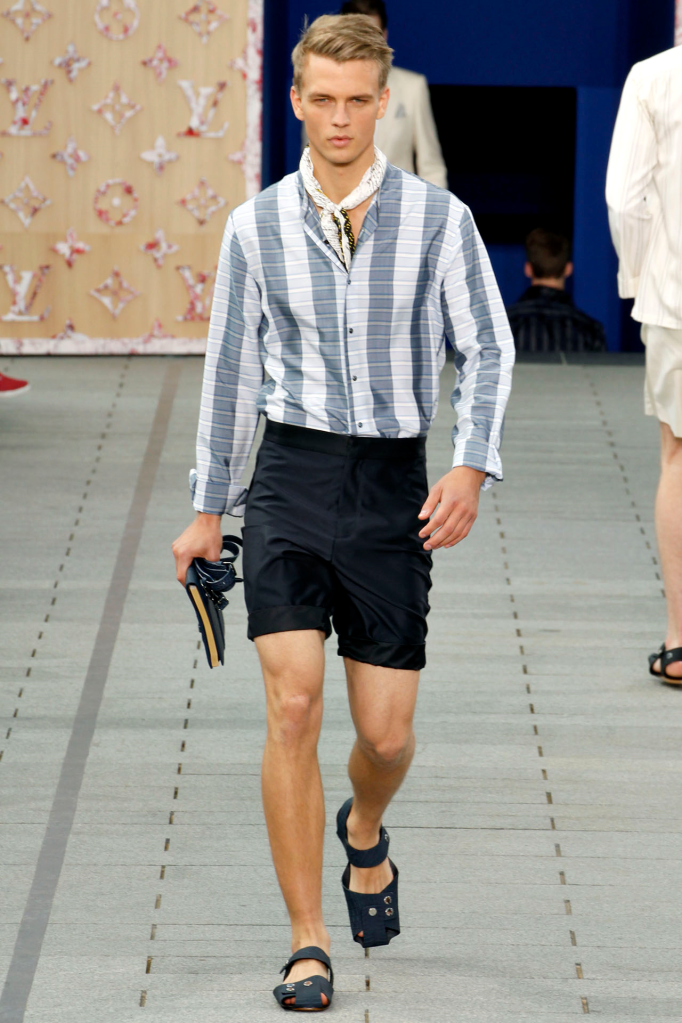 One of the first thoughts I had after watching this show was how I can actually see myself wearing pieces from this look. And most importantly, it probably looking great on me, too. I didn't see any garments that stood out to me, but there were details that I have got to mention. For every jacket, the zipper slider had a leather piece on the part that you pull on. I liked that; it reminded me of their bags. The jacket also had some belt/buckle detail coming from the shoulders.
PS whoever built that LV weddingcakelookingboxtype thing is a lucky person.